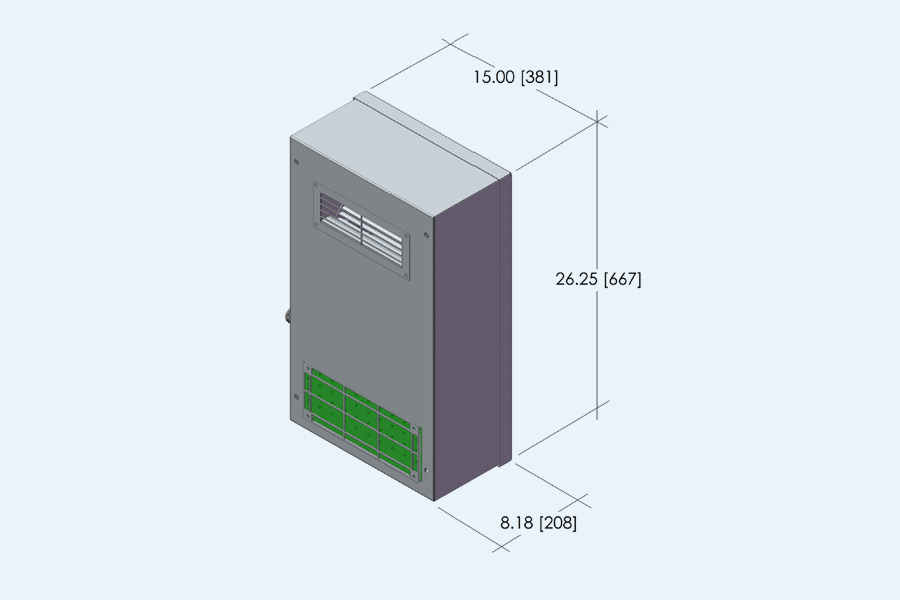 A Lightweight 1 Ton Evaporator with Heavyweight Power
The LHDE 1 ton evaporator from Lintern Corporation is one of our most compact evaporator offerings. Designed for plant applications as well as office spaces (as a ductless/mini split solution), the LHDE 1 ton evaporator ensures that your environment remains manageable and safe for workers and equipment. Multiple evaporators can be combined with larger Lintern condenser units as well to support higher capacity applications.
Explore the specifications and flexible mounting options for our LHDE 1 ton evaporator unit below. If you'd like to learn more about the features and applications of this unit and discuss its available options, please contact our sales team today.
CAPACITY
10,000 BTUH (2.9 KW)
For higher capacity, we offer multiple evaporators for use with larger Lintern condenser sections
RETURN AIR RANGE
72°F-104°F (22°C-40°C)
FRAME CONSTRUCTION
Heavy gauge embossed 304 stainless steel frame
REFRIGERANT
R-134A
R-450A
VOLTAGE
208-230/1/50-60 Hz VAC
380-460/3/50-60 Hz VAC
240 VDC with VFD
CONTROLS
Internal digital thermostat
EVAPORATOR COIL
Aluminum fin, copper tube 8 fins per inch (3.2mm)
Heavy gauge .0095" (.241mm) hardened fin stock
Flexible epoxy coated
WEIGHT
50 lb/23 kg
MOUNTING
Roof, ceiling, wall, or panel
*See mounting page for configurations