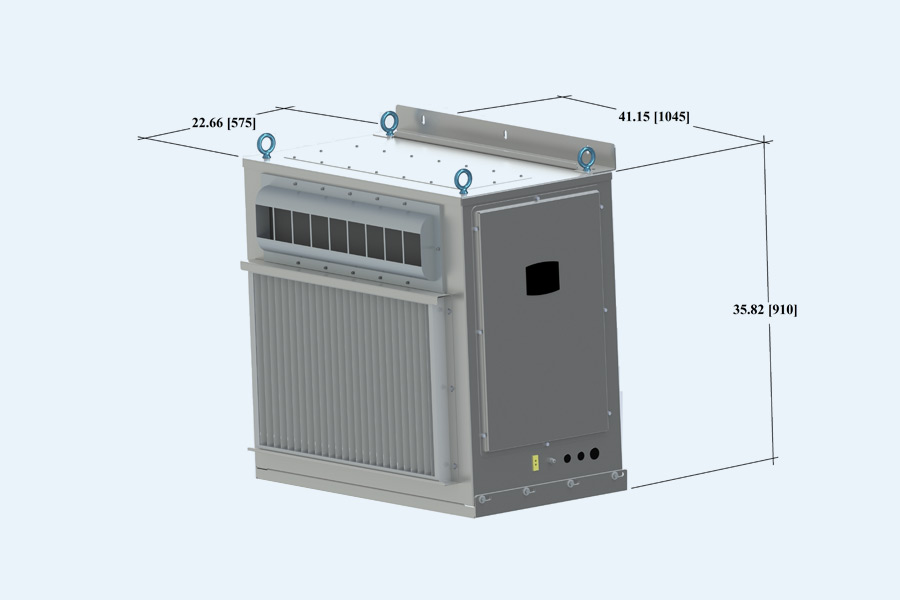 Heavy-Duty Evaporator Performance When It Matters Most
Lintern Corporation is proud to offer the LAR 236, 266 evaporators as our heavy-duty evaporator solutions. Ideal for stationary or mobile applications, the LAR 236, 266 evaporators are the perfect cooling solution where commercial cooling equipment won't meet your application needs. They feature a greatly expanded capacity over other evaporators and can be modified for your specific application requirements.
Explore the specifications and flexible mounting options for our LAR 236, 266 evaporator units below. If you'd like to learn more about the features and applications of this unit and discuss its available options, please contact our sales team today.
CAPACITY
20,000-65,000 BTUH (5.8-19KW)
RETURN AIR RANGE
72°F-90°F (22°C-32°C)
FRAME CONSTRUCTION
304 stainless steel frame
REFRIGERANT
R-134A
R-450A
VOLTAGE
208-230/1/50-60 Hz VAC
380-460/3/50-60 Hz VAC
240 VDC with VFD
EVAPORATOR COIL
Aluminum fin, copper tube 8 fins per inch (3.2mm)
Heavy gauge .0095" (.241mm) hardened fin stock
Flexible epoxy coated
EVAPORATOR MOTOR
Backward curved motorized impeller
1800CFM 3058M3/H 66dba
WEIGHT
212 lb/96 kg
MOUNTING
Roof, panel, ceiling, or floor
*See mounting page for configurations
HEATER (OPTIONAL)
6000 watt or 9000 watt electric heater assembly